Nicolae Carpathia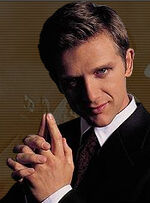 Nicolae Jetty Carpathia (NICK-o-lye Car-PAY-thee-ah), also known as the Antichrist, is a fictional character and the primary antagonist in the Left Behind book series written by Tim LaHaye and Jerry B. Jenkins.
<chat />
"
Buck Williams: When is the last time you slept?

Dirk: I'll get all the sleep I need when I'm dead.

"
—Cameron Williams to

Dirk

[src]
Legopanama created this page. If you have any ideas or encounter a typo or glitch, please contact him here.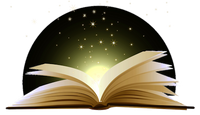 General Literature
Go to these sites for info or for help with your own wiki!
Bourne • Fifty Shades of Grey • The Handmaid's Tale • In Death • James Bond • Jurassic Park • The Last Kingdom • Left Behind • Les Misérables • Outlander • Sherlock Holmes • Watership Down
Want your community included? See how!

Rules Of This Wiki
Please DO NOT vandalize the pages of this wiki by inserting false information. Also DO NOT post articles about nonexistent forms of Left Behind-related media presentations if there is no evidence for such on the Internet. If you keep going at it, the pages that are constantly subject to edit wars will be locked up, the articles about nonexistent media presentations will be deleted, and you will be blocked permanently from this wiki.
Please DO NOT post material on this wiki that has NO RELATION to Left Behind-related media. Any such violations will be deleted, and posters of such material will be permanently banned from this wiki.
Please DO NOT create blank article pages on Left Behind-related subjects that you do not intend to fully develop into an article. Either put some effort into developing the pages or your submissions will be relegated as Stubs or, at the very worst, deleted.
All submissions to this wiki are subject to the administrator's judgment of whether it should be posted or not. Constant fighting with an administrator's judgment of content will subject the user to a permanent block from this wiki.